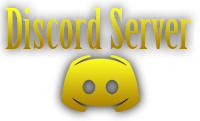 May 2020
---
The old phpbb forums have been swapped to read only mode. We'll be shutting them down eventually, and here is one of the big steps on that journey! We have migrated the entire arena system over to our website here! You can view/edit your aspects, and see all your fight history by typing
*managesite
in game, and clicking on the profile link that is emitted to you. We're still working on migrating slave papers, but that will be coming soon!
May 2020
---
We (Biers) have been developing some seriously cool new features lately! Make sure you keep an eye out for announcements in the next couple of days on how to use them.
*managesite
ahem ahem.
March 2020
---
In March 2020, The Golden Tether will focus on the training of slaves and assigning badges to both those who complete training successfully as well as those who do this training. Please learn more about this system
here
.
The Golden Tether is a dream located in the game Furcadia.
The Golden Tether is a slave trading establishment located on the islands of Guildereim a few days travel from the Kasuria shore. The dream is located in FurN, right next to the Landing Pad. All players must be 18 years of age or older. Characters must look and act at least 18+ years old. This is a low technology, fantasy dream.

March 15, 2020

- An up to date list of training badges can now be found on the website. You can learn more about this system here.

June 13, 2019

- Please be aware the General Dream Rules have been updated!